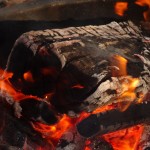 Ever wake up at night on fire?? Maybe (and hopefully!) not literally, but it sure can feel that way…
Perhaps the coolest (pun fully intended) mattress pad on the market for those of us in the throes of menopause suffering through hot flashes and night sweats is the ChiliPad Cooling Mattress Pad. Why is it so cool (again….sorry)? Well, it's a mattress pad that you can set from temperature of 55F for cooling to a max of 110F! Now, that's some kind of mattress pad! Say goodbye to hot flashes and night sweats forever. And, while you're at it, say goodbye to a pretty good amount of money….
Although the ChiliPad cooling mattress pad ain't cheap, it is SO worth the money. The ChiliPad is not so much an air conditioner for your mattress, but, instead, it diffuses the heat from your body by pumping cool water through the coils. A lot of the Chilipad's effectiveness depends on the difference in temperature between your body and your bedroom. For instance, the cooler your bedroom is, the cooler the Chilipad cooling mattress will be, but, that doesn't mean that your bedroom has to be at a chilly 65F! You will be able to set your room temperature at a much higher temperature than normal, thereby reducing your electric bill. That's a win-win situation if you ask me.
The newer Chilipads are touted as having a quieter fan – reviewers note that you will notice the fan when you first turn it on but then it becomes 'white noise.' These new Chilipad cooling mattress pads also have a smaller water reservoir tank so, depending on use, you might have to fill it with distilled water every 1 to 2 weeks.
If you're menopausal like I am, the ChiliPad might just be the thing you need to get that cool, comfortable night's sleep.
ChiliPad Cube Cooling and Heating Mattress Pad
The Chilipad cooling mattress pad comes in two types – single zone and dual zone. If you invest in the dual zone unit, you can be cool as a cucumber, but your mate doesn't have to shiver their way through the night. The ChiliPad comes in about every size imaginable from Twin XL to Split California King.
 ChiliPAD(CP) Cube Cooling & Heating Mattress Pad : Single 30″ x 75″ – Single Zone

 Dual Zone Cotton Blend ChiliPad Size: King